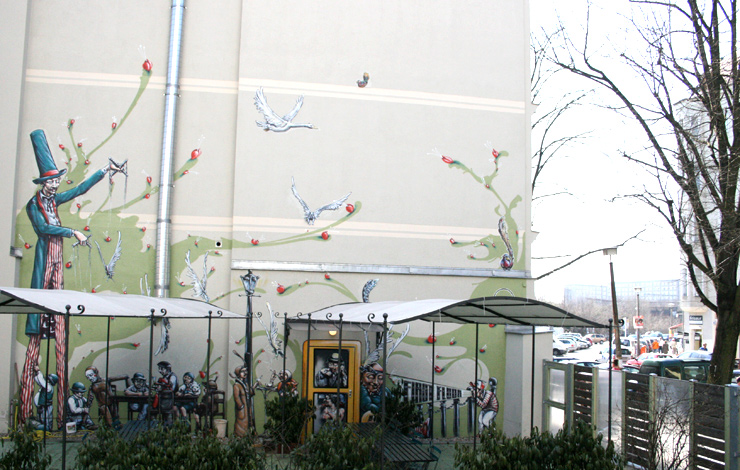 Client
1st Floor hostel
facade design
Task:
Design of the fire protection wall which joins up with the Café of the hostel. The mural is, on the one hand, to draw the attention of walk-in customers, on the other, to offer visitors to the café an interesting environment.
Idea/ Approach:
The composition of the mural should harmonise with the situation found and build up a relation to the café.
Implementation:
The main focus is on the illustrations with figures of a fairy tale character. The picture is held together by floral ornamentations in the background. Winged figures and birds occupy the upper section of the wall. The door in the centre was integrated in the mural depicting a phone booth.
Result:
The owner of the house, the staff of the café and the visitors all commented the murals positively. Even when looked at several times the mural always has interesting visual focuses to offer. The mural creates a pleasant chummy atmosphere in the courtyard of the hostel which invites you to have a closer look and to linger.