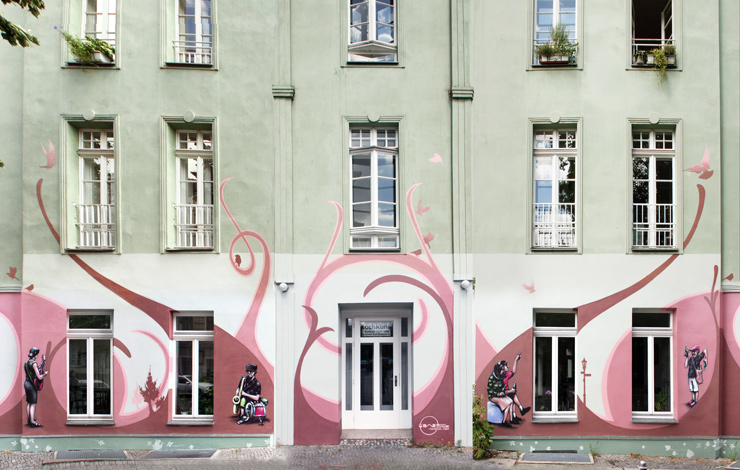 Client
Admiral
surface design
Task:
Designing the frontage of a block of flats at Admiralstraße, Berlin Kreuzberg.
We wanted to create a vandal-proof façade that fits into the residential area.
Idea/ approach:
We came up with a smooth design, reflecting everyday scenes of life in Berlin Kreuzberg. The overall colour scheme matches with the already existing colour of the outside walls of the apartment block.
Transformation:
The oversized and floral-looking shapes are unusual and break with traditional façade design – however, they have a remarkable impact and fit well into the area.
The picture becomes complete and is rounded off with figurative characters, which were inspired by everyday life in the neighbourhood.
Result:
The floral shapes open up the frontage of the building and create a smooth, yet dynamic impression with passers-by – furthermore, it invites them to relax a while at nearby Admiralsbrücke.